Recently, the Education Department of Shandong Province issued a Notice on Announcing the List of Shandong Universities Participating in the Construction of Industrial Collaborative Innovation Center, indicating that the "Collaborative Innovation Center for Biotherapy and Equipment" established by Qilu Cell Therapy Technology Co., Ltd. (affiliates: University of Jinan and Yinfeng Biological Group), Shandong Yinfeng Life Sciences Research Institute and Shandong Qilu Stem Cell Engineering Co., Ltd. had been approved as a project for construction.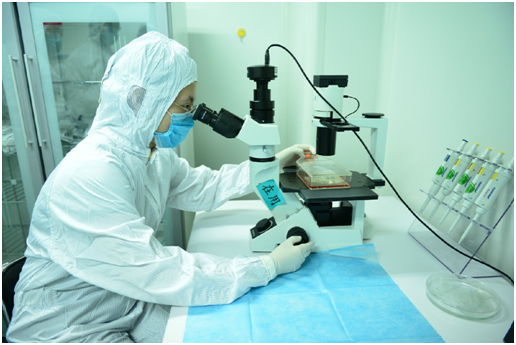 It was reported that the Center would employ a number of talents as its chief scientists and key members, including the person enjoying National/Shandong Science Fund for Distinguished Young Scholars or named in the Ten Thousand Talents Plan, and specially-invited experts awarded as Taishan Scholars. The Center focused on four research orientations: microfluidic DNA chip testing equipment and high-throughput DNA sequencing, innovative cell extraction & high-efficiency transfection equipment and standard tumor immunotherapy, high-performance cell expansion equipment and stem cell treatment, as well as bioactive material additive manufacturing technology and tissue repair. We strive to build the Center into a base for biotherapy innovation in Shandong Province, pilot structural reform, technology export, talent cultivation and industry through collaborative innovation, intensive superior resources and funds, so as to upgrade the medical and health care industry in Shandong Province in an all-round way.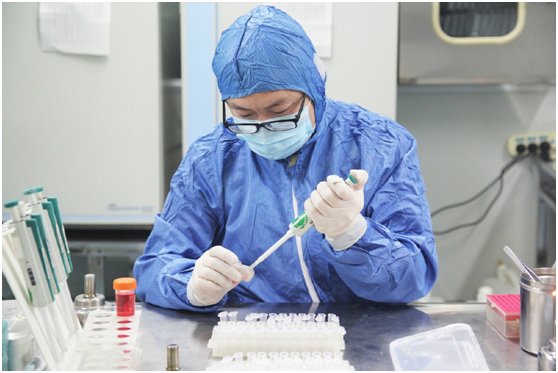 Over the years, adhering to the innovation-driven development strategy centered on the company, oriented to market and depending on industry-university-institute cooperation, Yinfeng Biological Group has given full play to its own superiority and constantly developed in biomedicine field by situation evaluation and precise orientation. While further exploring the resource storage and application business, such as cell and tissue, based on the "cell+gene" driven strategy in the future, Yinfeng Biological Group will actively respond to the call of municipal party committee and municipal government in Jinan to build a city known for medical and health care combination, supported by the Collaborative Innovation Center for Biotherapy and Equipment. Given this, it will continue to promote the conversion of driving forces in Jinan City, so as to drive sustainable regional economy development by peer cooperation and coordinated development.